Autumn has just arrived in the southern hemisphere and with that the pace of life, nature, landscapes and temperatures in Brazil under go a major transformation. It is a moment of transition between abundance of rains, colors, flavors and parties for a time that comes to calm. For those planning their trip to Brazil between April and June, this is one of the best times for wildlife observation, including different species of fauna in Brazil.



| | |
| --- | --- |
| During the rainy season, from February to May, the Rio Negro presents the highest number of precipitations. The temperatures are milder and allow appreciating the contrast of the landscape between the periods of rain and sun. The animals are especially active after a tropical rain, flooded forests are navigable by large vessels and the streams, small arms of the river and canals, are accessible by canoe. | The dry season runs from May through September. This is the best time to spot the wildlife. The lagoons and floodwaters "shrink" and the animals approach in search of water and food in the remaining remnants. The period also coincides with the flowering of pink and yellow trumpet tree. A paradise for wildlife observers and photographers. |




As we have announced in our last newsletter, we have a new website for Gondwana Brasil. This time we want to share with you the new Restricted Area - exclusive for tour operators, where we provide detailed itineraries, day by day programs, catalogues, special rates, pictures and Brazil's itineraries presentations.

To get full access to this area and also to all the trips in our website, you need to make the registration in our website.




São Paulo is huge: 12 million people live in the largest city of the southern hemisphere and the third largest city in the Americas. It is the latin american capital of trade fairs and events, and has a super structure for congresses and conventions.

Sampa, the city's affectionate nickname, is delightful and has a reputation for offering one of the best nightlife on the planet. Also famous as the Latin American capital of gastronomy, the city offers high standard international restaurants and fine regional cuisine signed by Brazilian chefs.





If your customers are looking for a place to go to have a deep cultural experience, you can recommend our tours to São Paulo. We offer packages with a diversity of hotels, using different categories and types of services.



As we are entering in the best season for wildlife watching in Brazil, our trip starts with 03 days in the North Pantanal, the best spot in Brazil to see the jaguars and many others animals as mammals and birds. After Pantanal, we follow to Chapada dos Guimarães region, which is famous for its spectacular natural scenario with elaborate rock formations, cerrado vegetation and savannas, with many grottoes, peaks and waterfalls. Besides all this, we ended the trip in Nobres to relax and enjoy a lot of flotations and baths in the crystal clear waters rivers and waterfalls of this natural sanctuary.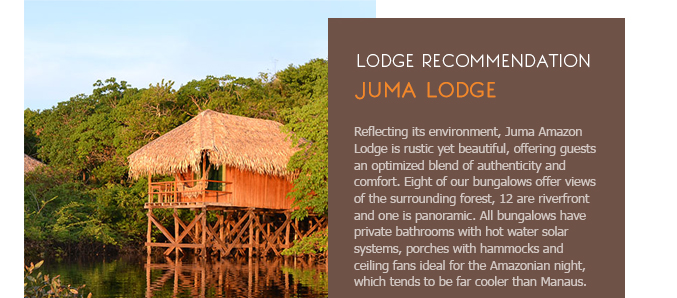 We have programs to the lodge with a minimum of 2 nights up to 04 nights. The packages includes all the transfers from Manaus, accommodations, meals and activities as educational jungle walk, sunrise walks, birdwatching, fishing, Cayman's spot and many others.






Curitiba - Parana - Brasil | +55 (41) 3566-6339
camila@gondwanabrasil.com.br
www.gondwanabrasil.com


Images by: Pousada Caiman, Priscila Forone, Zig Koch, Juma Lodge and Google Images.