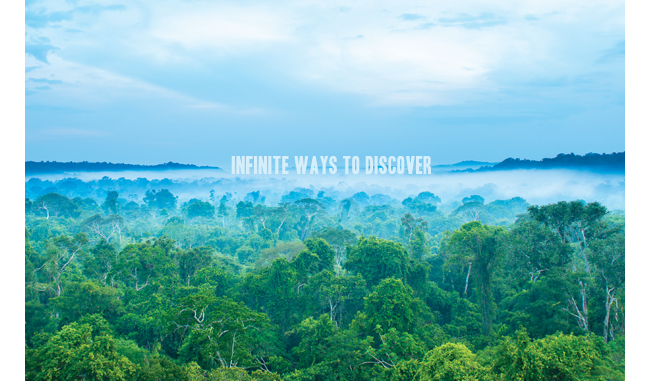 First of all, if you are not register yet, remember to register at the Restricted Area in our website - exclusive for tour operators, where we provide detailed itineraries, day by day programs, catalogues, special rates, pictures and Brazil's itineraries presentations.

To get full access to this area and also to all the trips in our website, you need to make the registration in our website.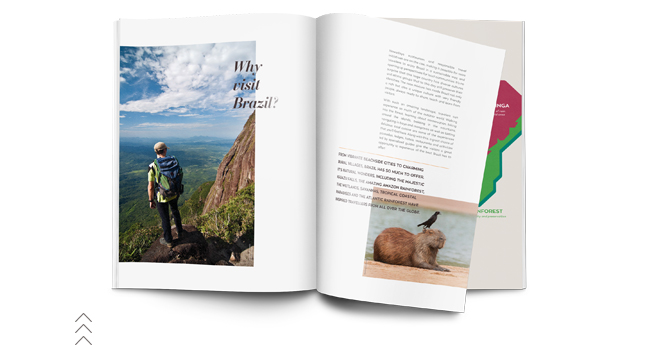 | | |
| --- | --- |
| | We are very happy to announce our new brochure with the Gondwana's Product 2018. Our team has done an excellent job developing these programs in a way to present Brazil as a destination that will surprise your customers, but also attend different budgets and client's expectations. With lots of creativity and know how about the destinations and services, you will find the best offers of destinations all over the country, focused on nature and wildlife watching, photography expeditions, family trips, adventure and luxury. |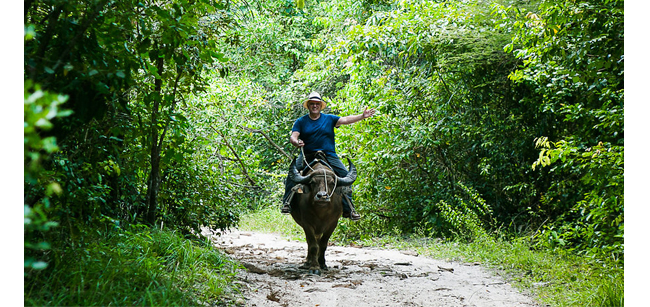 During these 08 days the clients will travel through Pará, the most populous state in the north of Brazil. It's home of light typical dances, such as the carimbó, and of the sensuality of Amazonian characters and legends, such as the pink dolphin and the uirapuru.

Its capital, Belém, has adequate tourist infrastructure for you to visit its urban core and surrounding area. Places such as Santarém, cradle of the great indigenous nation of the Tapajos, and Alter do Chão Village, that invite you to rest and venture through the region.

The State's gastronomy has a lot of influence from the indigenous culture, not only during the preparation of the dishes, but also in their names such as maniçoba, tacacá and pato no tucupi. The tucupi is a yellow broth and one of the main bases of the local cuisine.











We are already planning our group departures for next year with our Brazilian Nature Photographer ZIG KOCH, and we want to share with you some of the destinations and experiences that we already have confirmed:

Mamirauá Sustainable Development Reserve is a state protected area with an extension of 1.124.000 ha, located between Solimões, Japurá and Auti-Paraná rivers. It's the biggest protected flooded forest in the world. Only 4% of Brazilian Amazon consists of freshwater swamp forest and Mamirauá Reserve plays an important role to protect this ecosystem. It's inserted in the Central Amazon Corridor and its part of the Amazon Biosphere Reserve.

July 5th to 10th

During this experience we will be in a place with a high occurrence of jaguar and we will do the boat tours leaving before the sun rising, remaining a good part of the day embarked. The boats are driven by experienced Pantanal guides that also share their knowledge with us. Along the day there will be opportunities to photograph the jaguars, such as birds, alligators, capybaras, otters, among other animals.

September 02nd to 8th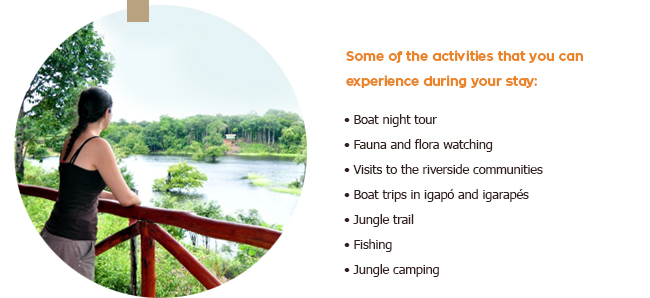 Curitiba - Parana - Brasil | +55 (41) 3566-6339
camila@gondwanabrasil.com.br
www.gondwanabrasil.com


Images by: Priscila Forone, Priscila Olandim, Zig Koch, Katerre and Amazon Turtle Lodge.